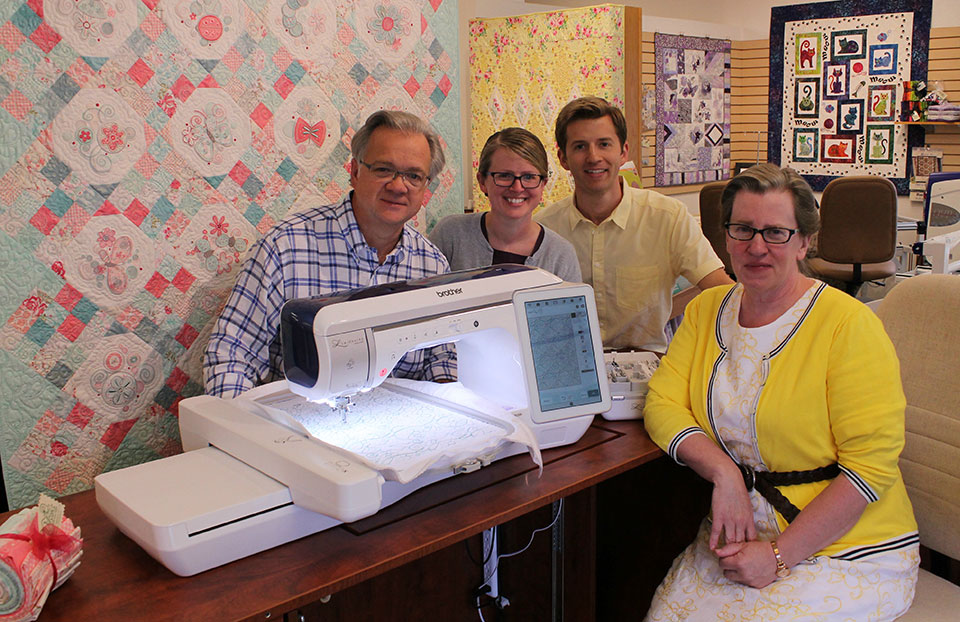 Call About Our
Luminaire Play Dates!
Ask for Kathy

5 Top Reasons Quilters Buy Brother Luminaire from Wilson's
1

Exclusive classes just for Luminaire.

2

Luminaire's will be furnished in classroom.

3

Service while you wait, and parts in stock.

4

Skilled staff with samples to prove it.

5

Wilson's way of using exclusive features on Luminaire applied to quilting.